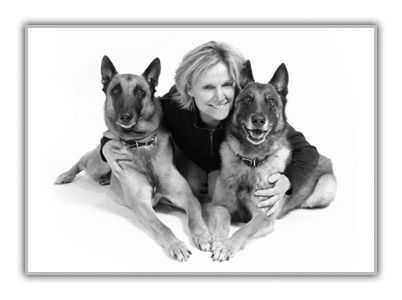 Teri
Competition Obedience
Teri has been involved in training and showing since 1991. In that time, she has titled several dogs in AKC,UKC,CKC,ASCA. In the past 8 years, she has campaigned her Belgian Malinois "Tory" BOWISS,BOVISS, U-CDX,OTCH CH Crossroads Trew Legend, UDX2,OM1,VER obtaining both breed and obedience championships. This team has achieved over 35 HIT's(High In Trial) including HC(High Combined). They have ranked #1 Novice Belgian Malinois, #1 Open Beligian Malinois and #1 Utility Belgian Malinois in the USA! Teri and Tory have been invited to the Eukanuba National Obedience Invitational the past 3 years in a row ranking #1 and #2 Belgian Malinois in the country! Teri has attended many workshops, seminars and worked with some of the top known trainers in the USA. Teri is also a Certified K9 Massage Therapist.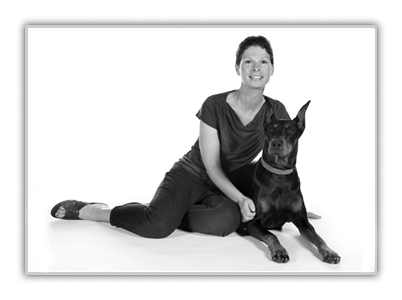 Beth
Agility Instructor
Beth is a Nationally ranked agility competitor and has been involved in Agility since 2000. She has also competed in Obedience, Rally, Breed, Barn Hunt and Schutzhund with her Dobermans & Rat Terrier.
Beth is currently competing in AKC & USDAA with her Rat Terrier, GCH River Ridge's Blue Solar Flare NA OAJ NF AAD ASA RATO "Spry" & her Doberman, MACH UCH Platinum's Winner Takes it All CD MXS MJS OF PTM RN RATS BH TT VC WAC CGC "Milan". DPCA Top 20 Agility Finalist for 2012 & DPCA Top 20 Obedience Finalist for 2013. AKC National Agility Championship Challenger Round Finalist 2014.
Past competition dogs: MACH UCH UCD Ravenswood Aspen Extreme CDX, Can CD, ASCA CD, NJC, JS-N, CL1-H, CL1-S, WV-N, TG-N, RA, RL1, VC, TT, TDI, CGC "Aspen". Ranked #6 DPCA Top 20 Agility Finalist in '07 and qualified for the '07, '08, '09 AKC National Championships. MACH Highland's Mountain Express SchH1, CD, NF, VC, RE, RL2, CL1-H, TN-N, WV-N, CGC, TDI, TT "J". Ranked #6 DPCA Top 20 Agility Finalist in '09. Beth & "J" also received an invitation to compete at the '09 AKC Agility Invitational in Long Beach, CA.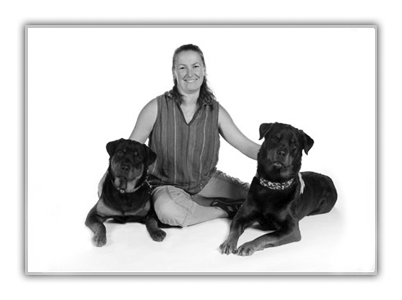 Cris
CGC/Rally Instructor
Cris teaches and evaluates our CGC Class, Therapy Dog Class and our Rally Obedience Class. Loved by Rottweilers since 2000, she has volunteered for the NE Rottweiler Rescue as a volunteer coordinator in RI. Her oldest dog – URO2 UCD UCH Deerwood's Larson Bravo Zulu UD GN RAE NJP NAP NFP OCC OJC TG-E EAC O-WV-E S-TN-E APDT RL2 AOE-L1, L2 HIC TT CGC TDI (aka Lars) has been actively showing in competitive obedience and working on his AKC UDX (Utility Dog Excellent) and OM (Obedience Master) titles and has worked in the past as the Warwick Public Library's Tail Waggin' Tudor through TDI. Lars an all breed obedience High in Trial winner and has earned several spots of the American Rottweiler Club's and the Colonial Rottweiler Club' Top Ten lists for Obedience, Rally and Agility!
Cris' younger dog – Deerwood's Oh Stars on the Water! RE NAP NJP OFP PD SPS SPJ APG SPR NJC TN-O APDT RL1 AOE-L1 HIC CGC (aka Ocean), his performance forte is dog agility and he has been competing in AKC and USDAA agility. While Ocean is learning all about competitive obedience, he is also actively competing in three venues of Rally Obedience. Like Lars, Ocean has earned spots on the American Rottweiler Club and Colonial Rottweiler Club's Top 10 lists for agility and rally and invitations to the AKC Rally National Championships. Keep an eye open for this Kidd-O because he is well on his way of becoming a working dog force to be reckoned with like his "big brother," Lars.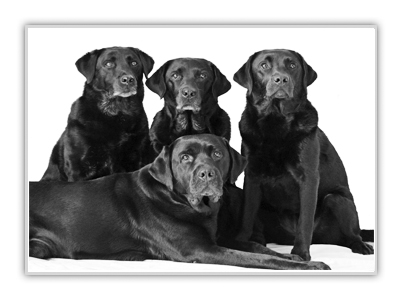 Kathy
Pet Obedience Instructor
Dogs have ALWAYS been the center of Kathy's world. Helping you and your dog communicate with each other is her passion. She has a special ability to help you understand your dog's behavior and to help you effectively train your dog.
Kathy has been professionally dog training since 1996 and has been working with the K-9 Connection for the past thirteen years teaching our Puppy Manners, Basic Obedience, and Level II classes. She is also a member of APDT and a Canine Good Citizen Evaluator.
Besides teaching classes, Kathy also competes with her Labrador Retrievers in AKC Obedience, AKC Rally and NADAC Agility.